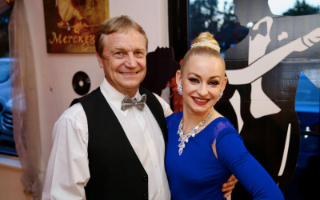 Bogdan Chizhan is a professional dancer, choreographer, dance coach and champion of many dancing competitions across Russia, Europe and Australia. He started ballroom dancing at the age of 6 and has been teaching students of all ages for over a decade.

He has instructed dancesport studios and professional dance clubs overseas in Latvia, Lithuania, Greece and most recently served as a principal teacher at a dance center in New Zealand.

Dance Facts:
Who is he? Pro Ballroom Dancer, Accomplished Choreopgraher, & Dance Performer
His dance career highlights include: : European Dance Competitor & Champion, Juvenile, Junior and Youth. Dance TV presentations in Kaliningrad, Russia.
Dance Affiliations: Previous member of Russian Federation of Dancesport and Acrobatic Rock'n'Roll

Follow Bogdan on Social Media:
Call to Schedule Your Dance Lesson with Bogdan!