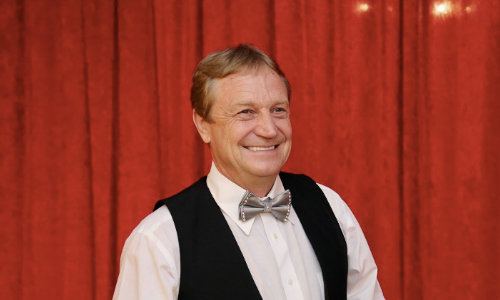 Vladimir Abramenko is a talented dance choreographer with over 40 years of experience in ballet, character dancing, stage managing and production. He has starred in various stage productions worldwide, including performances and concerts in Russia, Ukraine, France, Canada, Holland, Switzerland, Germany, Belgium, and USA.
Vladimir is also an esteemed dance director. He has directed and managed numerous concerts, including the celebrated special dedicated to the 200th anniversary of the Russian Navy in Moscow.
Vladimir is a registered member of the North-West branch of the Russian Authors' Society. He speaks four languages (English, Russian, Polish, Ukranian).
Dance Facts:
Also Known As: The Barré Master
Who is he? Pro Ballet, Barre and famous Ballroom Dance Choreographer & Performer
Dance Styles: He teaches Barre and Ballroom dance styles
Languages: He's a Polyglot, He speaks 4 languages
Teaching for: over 40+ years
Follow Vladimir on Social Media:
Enroll in Barre Saturdays! Call Us at (352) 533-7400